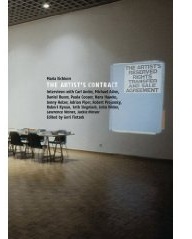 Based on a 1971 contract produced by exhibition organizer Seth Siegelaub and lawyer Robert Projansky, artist Maria Eichhorn took nine years to interview a group of artists and gallerists discussing the troublesome aspects of drafting contracts that may or may not have protected artists and their future gains. Two pictures in the book show Vassilakis Takis, the daring and pioneering sound sculptor and a member of the Art Workers Coalition, remove his kinetic sculpture from a 1969 group exhibition at MoMA. The Artist's Contract is a must read for anyone who is actively involved in the business of contemporary art. One of the main conflicting issues in the book, is whether artists should collect any type of royalty after the initial sales of their works as they continue to be traded in auction houses and the secondary markets in the United States.
It is Okay for Artists to Make Money…No, Really, It's Okay covers the findings from a Harvard research project, conducted by Robert D. Austin and Lee Devin, that might be of value especially to those organizing artist training programs on how to thrive in the art market. Although this research does not include the type of performance work similar to Tino Sehgal's.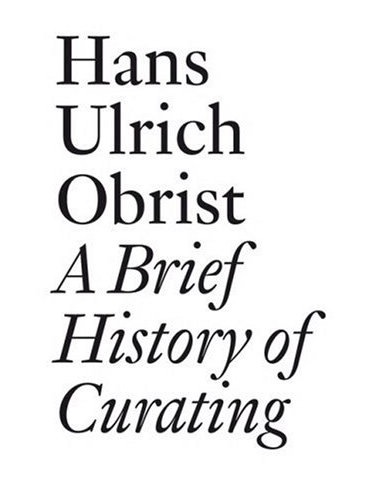 Another gripping book distributed by D.A.P. is A Brief History of Curating by Hans Ulrich Obrist the Co-Director of Exhibitions and Programs at Serpentine Gallery in London. The book is a collection of candor interviews with some of the most notable curators of contemporary art. It provides an entertaining look into their experimental and risky practice of mounting challenging exhibitions as they have opened up whole new worlds for artists, viewers and writers. Obrist is covering considerable mileage using the interview format. It would certainly be captivating to hear him engaged in a marathon dialgoue with curator and writer Okwui Enwezor.