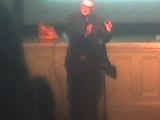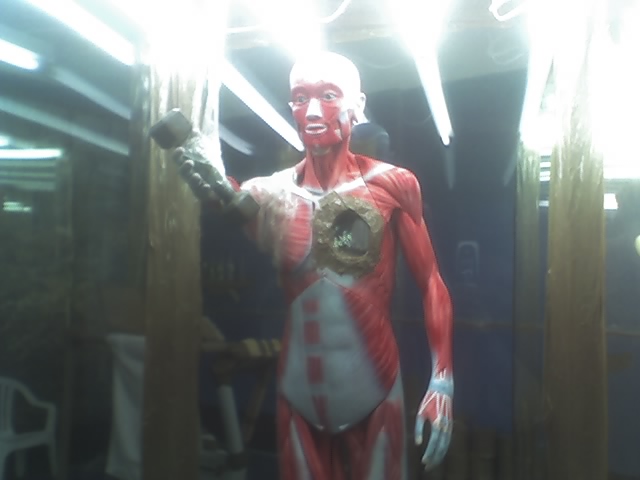 In his comical and dysfunctional Universal Gym, Hirschhorn brings back his usual low tech constructions made from cardboard, foil, glass, heart monitors, rubber, tape, trophies, wood, etc. overloading viewers with stuff of consumerism.
The motionless figures are similar to stuffed museum specimen. The hearts are gouged out of their chests, and they seem distant. Love which is one of Hirschhorn's four mantras is not permeating this environment, and his proclamation of "Doing Art Politically: What Does This Mean?" has lost its vigor.
One may wonder what Jean Tinguely might have done entering this gym where every interactive item is either bolted or taped down. Even though there is a good laugh upon entering this gym, it is frustrating to walk around the useless equipments especially for those who love working out.
Despite his active imagination, Hirschhorn has not taken a risk for quite some time. Adding participatory elements may bring back the "provocative" in his work where viewers are challenged to have a first hand experience of his mantras and environments.
Thomas Hirschhorn [pictures + videos] ⓒ Arezoo Moseni