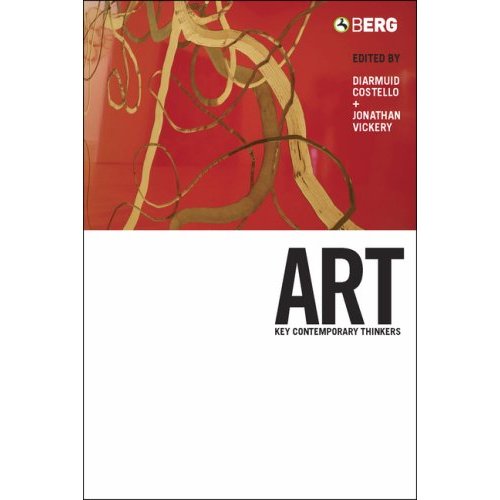 Thanks to Diarmuid Costello and Jonathan Vickery students, art collectors and anyone else interested in understanding contemporary art, can tap into short and succinct explanations of theories by some of the major thinkers who have formulated their interpretations of art since 1960. This book is an explicative and critical index to the works and ideas of "key" thinkers (including artists) who have influenced our understanding of contemporary art. Art: Key Contemporary Thinkers is an essential book outlining the complexities of philosophies, theories and practices involved in the production and understanding of  contemporary art.
The art historian, independent scholar and critic Tom Holert, based at the Academy of Fine Arts in Vienna, has concentrated his theories on "art as knowledge production," and his essay Art in the Knowledge-based Polis is an inciting look at how this concept has come to fruition over the past four decades.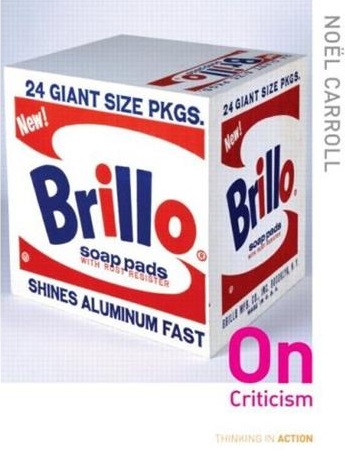 Despite the disappearance of critics' columns in many publications Noël Carroll, who is included in the previous book, puts forth a somewhat solid argument to reclaim the dominant role of critics in the world of art and culture. In his recent book On Criticism, part of Routledge Thinking Action series, he bases his theory on a poll noting 75 percent of critics not subscribing to judgmental interpretation of a work. He revamps the historical role of critics as evaluators and emphasizes their vital part in observing, analyzing, interpreting and evaluating the arts. He lays down the necessary tools equipping critics to determine the quality and success level of a work. His concept of "success value" pivots on whether artists have the ability to fully achieve their goals and intentions. The originality and historical impact of works are two of the main pillars in Carroll's evaluative theory of success linked to artists' intentions. Ironically since 1970s art critic Irving Sandler has based his thinking on how crucial artists' intentions are to understanding art.
In the past forty years, the judgmental power has been shared by critics and curators. Germano Celant and Jan Hoet come to mind. They organized ground breaking international exhibitions in addition to theorizing and coining new art movements. Recent examples are Okwui Enwezor and Robert Storr who have etched their seats in the critic/curator superstar arena. In their case the process of critical thinking takes a more complicated turn considering their prominent positions in the academia as well as their identities as a poet and an artist.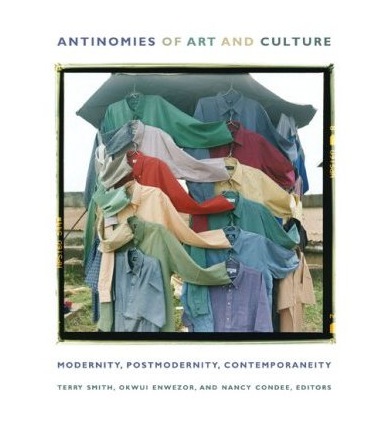 Enwezor acting as an editor also contributes an essay to a remarkable collection of critical writings titled Antinomie of Art and Culture: Modernity, Postmodernity and Contemporaneity. Historicism and the effect of globalization on culture and everyday life form the foundation of this publication. The essays question the formulaic terms developed in the past twenty years in relation to the contemporary life experience especially in terms of political agendas and events. Contemporarneity is presented as a perpetual and cyclical reinvention of the past emerging into other forms of existence.
The Curator's Circle, Art Basel 2006 ⓒ Arezoo Moseni